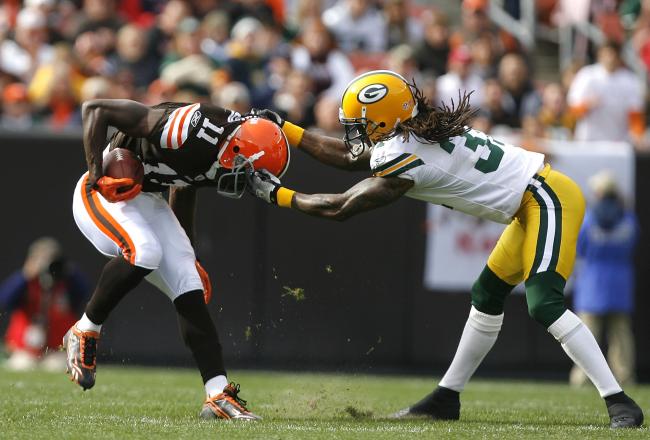 Is it possible for a preseason game to suck?
If it is, then the Green Bay Packers experienced it last Thursday in their 21-13 loss to the San Diego Chargers at Qualcomm Stadium in their preseason opener.  Not only did the Packers lose, the starting offense came out flat with reigning MVP Aaron Rodgers posting a quarterback rating of 0.0 (yes, it's a meaningless stat, but the offense looked putrid regardless).
Throw in a possible season ending hamstring injury to starting linebacker Desmond Bishop and the 2012 season opened with a rather loud thud for Packer Nation.
That said, it's a new week and football returns to Lambeau Field tonight when the Green Bay Packers take on the Cleveland Browns.
The Packers enter the game a little healthier than in the game against the Chargers, they still have a ways to go before they can be declared ready to go before the regular season starts.  Greg Jennings is still out with a concussion and the Packers must be more worried about his health than they are letting on.  Marshall Newhouse finally returned to practice and should see his first game action of the season.
With the starters likely seeing very limited action once again, here are some things to look forward to as the Packers' preseason schedule hits the halfway point:
James Starks has been put on notice Read more... (851 words + 1 image, estimated 3:24 mins reading time)