Posted in
2010 - 2011 Season
,
2011 Offseason
,
Aaron Rodgers
,
Mike McCarthy
,
NFL Lockout
,
Off-Field
,
Offense
,
Offensive Coaches
,
Offensive Line
,
Offensive Players
,
Players
,
Quarterbacks
,
Thomas Hobbes
by
Thomas Hobbes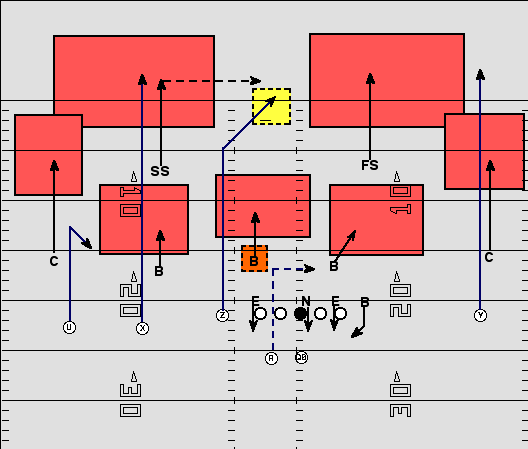 In a recent article on NBC, Football Outsiders senior writer Mike Tanier wrote a piece on how the lockout might have a detrimental affect NFL offenses.  (Picture taken from National Football Post, props to anyone who can figure out what play this diagram is showing)  The reasoning is pretty simple, with less time to prepare and train players due to the lockout, playbooks and offensive philosophies that are considered "tricky" are going to be harder to execute than "simple" offenses and therefore put "tricky" offenses at a disadvantage.
I respect Tanier's work and I think Football outsiders is one of the best football websites out there, but this article had me scratching my head a little.  The implicit suggestion of this article is that if a team utilizes a "tricky" offense they should consider dumbing it down to account for the lockout.
To me this seems a little bit ridiculous, teams spend years building an identity and to throw it out the window for one year sounds like a decidedly bad idea.  Should the Packers take the ball out of Aaron Rodgers hands and start calling more running plays?  That's not who the Packers are and it definitely wouldn't work for them.  That's like asking the Tennessee Titans (who Tanier uses for comparison for the Packers), to take the ball away from Chris Johnson and give it to (insert quarterback here).
To me the inherent flaw in this piece is that "tricky" plays are inherently complex and that complexity is handled the same for each team. Read more... (1223 words + 1 image, estimated 4:54 mins reading time)