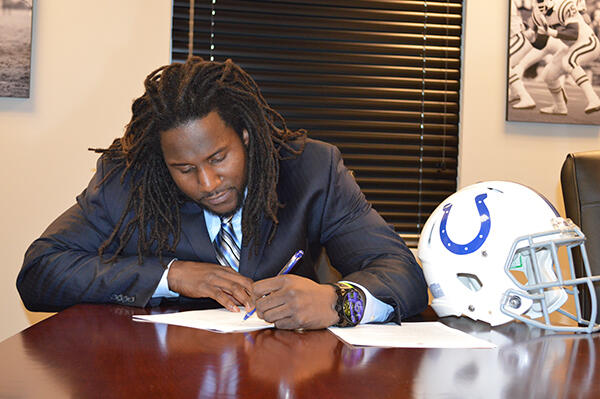 With the 2013 season now a quarter of the way over, I thought it would be a good idea to take a look at all the Packers who played for the 2012 team who are now playing somewhere else.  Have the Packers really missed them?  Have they made a contribution to their new teams?  (note: snaps are only counting offense and defense, not special teams)
Alex Green (New York Jets)
2012 season: 343 snaps, 135 attempts for 464 Yds, 3.4ypc, 0 TDs, 1 Fum
2013 season (projected): 40 snaps, 28 rushing attempts for 60 Yds, 2.1ypc, 0 TDs, 0 Fum
Alex Green never really was able to overcome the ACL injury he suffered as a rookie and became one of the few high draft picks to be quickly dumped by the Ted Thompson regime.  Green quickly found a new home with the New York Jets, one of the teams that curiously have been linked to the Packers (numerous trades of picks, Caleb Schlauderaff and of course Brett Favre).  As of yet, Green hasn't been able to make much of an impact even with an apparent opening at the running back position with the Jets; Chris Ivory has been hobbled with injuries, Mike Goodson just returned from suspension and KR/RB Joe McKnight was sent packing.  At the moment, Green is projected as the 3rd running back and is on pace for about 60 yards rushing with a 2.1 average.   For the Packers James Starks has played pretty well and Eddie Lacy and Johnathan Franklin have both showed promise.  the Packers are fine at running back without Green.
Greg Jennings (Minnesota Vikings) Read more... (2309 words + 1 image, estimated 9:14 mins reading time)
2012 season: 416 snaps, 36 Rec for 366 Yds, 10.2 YPC, 4 TDs, 0 Fum
2013 season (projected): 664 snaps, 56 Rec, 1,008 Yds, 18.0 ypc, 8 TD, 0 Fum