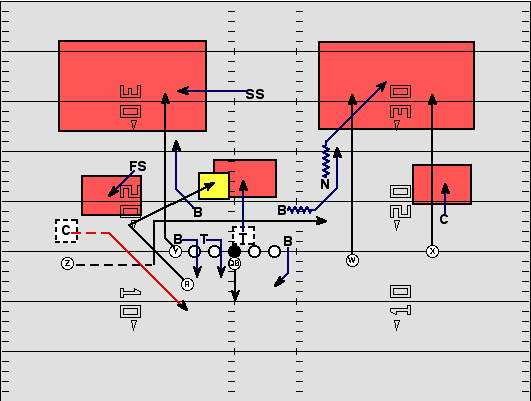 Mike Tanier has written a follow-up to his previous article on MSNBC, focusing on the defense this time. As I wrote a response to the previous article, it only seems fitting to write a follow-up on the follow-up.
In summary, Tanier's previous article suggested that "tricky" offenses might suffer this year since there won't be the same amount of time to prepare due to the lockout. My argument was that teams have spent years building an offensive philosophy (which they should not abandon for just one year) and that complexity has more to do with offensive philosophy and personnel rather than the learning capacity of players.
In this article, Tanier suggests that defenses will also be affected by the lockout, but to a lesser extent since "confusion favors the defense."  On one hand, defenses require less overall communication; each defensive player typically only works in conjunction with a couple other players (cornerbacks work with safeties but not really with defensive linemen for example).
Offensive players are more inherently required to communicate between the whole squad (wide receivers need to know who to block on running plays and running backs need to know who to block or where to go for passing plays).  On the other hand, as I have previously mentioned, a lot can go wrong on a offensive play and still net positive yards, but it only takes one confused defensive player for a play to end in a big gain or a touchdown. Read more... (1017 words + 1 image, estimated 4:04 mins reading time)